---

LED Three Light ID Bar BLOWOUT
This top quality, Long lasting, Super Efficient LED Three light ID Bar  has a corrosion resistant black Plastic base, with three 1x2.5 oval Sealed LED lights screwed on.   Part # J-555-RC

Each LED light is one of my "Super bight" 2 diode lights, that I have been selling for years!

Light measures 14 3/4" long, 1 3/8" wide 1 1/8" deep ((base is 5/8" and lights stick out about 1/2")
Two recessed 1/8" mounting holes, 6 inches apart about 4.5" from the end)
Lights are 6" apart center to center
Lights are screwed to base, and can be changed
All wire connections on back are soldered and shrink tube covered.
has 12" leads, white= ground, brown is 12 volt DC positive
Draws about 75 MA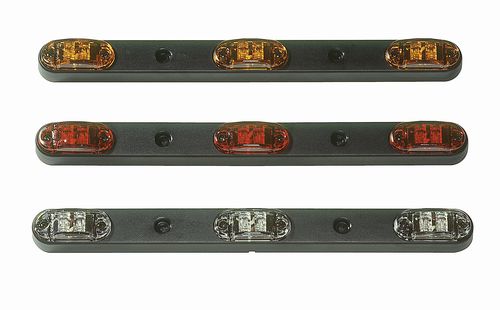 Other Colors available, click here!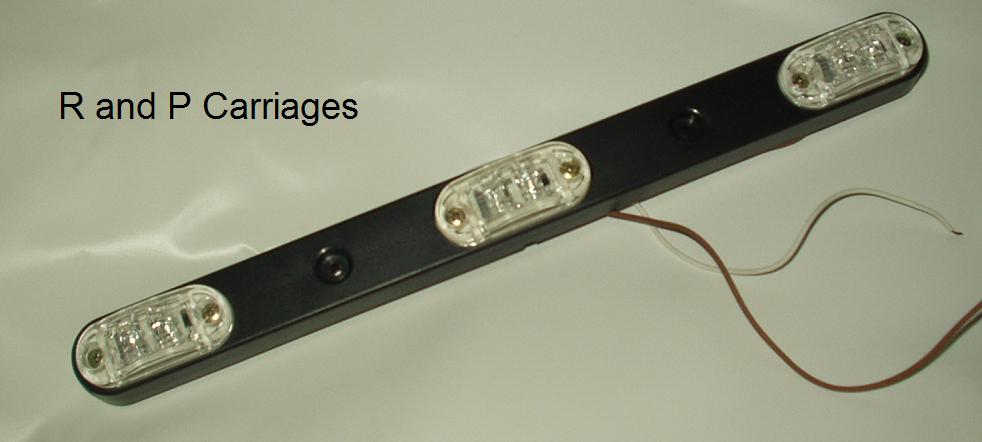 With flash on: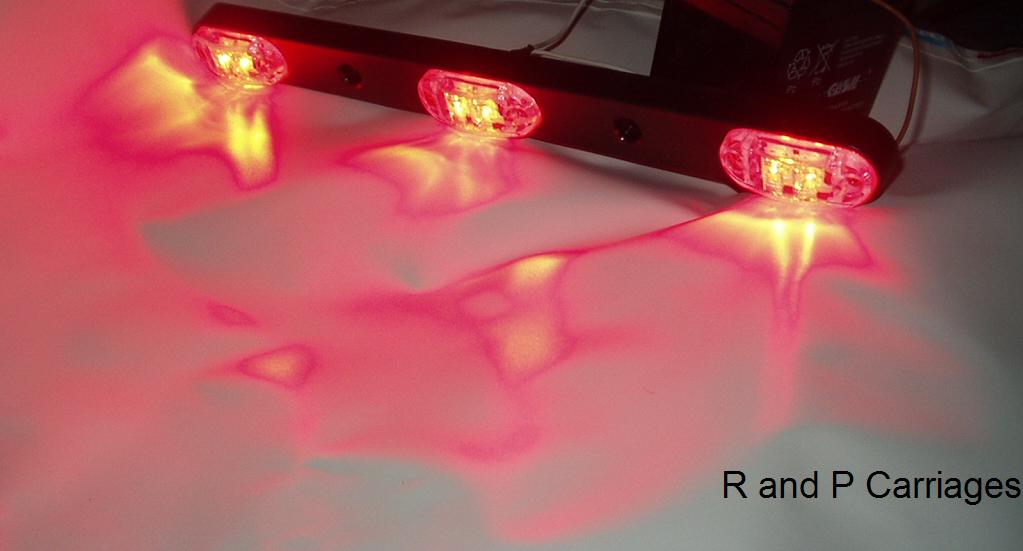 With Flash Off: