---

5 x 4.5 Pair of Brake Assembly Spindle Kit Stub End Unit Trailer Axle 3500 84
Part Number - STUB-84-545-D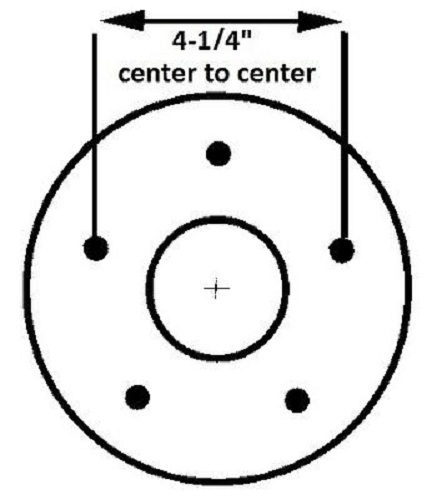 This can be used as a direct replacement for a spindle that is not safely usable anymore. Spindles have 3.37" long  "tail shaft", 2.0" Diameter (Should fit inside in Standard 2" Schedule 40 pipe!) 
Will fit most brands: Dexter, AL-KO, Quality, Lippert, etc. (If you are not sure, look at the axle spindle chart above, this hub fits spindle #84) I can ship more, if needed. I also have a few of other bolt patterns, see my other listings or just ask, and I will list them!

Includes: 
2 x 3500 pound Brake Drums, 5 x 4.5 bolt pattern (code blue)
2 x 10" Backing Plate, Left and Right Hand Side
10 x Lug Nuts
2 x 1.98" Dust caps
2 x L44649 Bearings
2 x L68149 Bearings
2 x 10-19 Seals
2 x SP-20084FZ Spindles
2 x 1" Axle Nuts
2 x 1" spindle washers
Includes 2 of the 5 bolt x 4.5 Drum, backing plate, bearings, spindle, axle nut, everything you need to replace both sides of your axle!

This auction includes spindle SP-20084FZ, 


(standard 3500# Axle spindle with 2" round base):