---

Battery Powered Fluorescent Cargo Light
Part#: FL-2000
This is a very simple fluorescent light, powered by four AA (Double A) batteries. Uses could be a emergency light in you Home, Camper or RV. It produces light about like a small cargo light, bright enough to read by if you are within a few feet of the light. Don't confuse this light with some high powered flood light- it is not that! It provides light where you do not have light, or power to run lights
Should last for hours and hours on one set of batteries. I could see mounting this anywhere you needed a little light, but had now power feed, or any place you might need emergency light, should the power go out (like in your generator room, breaker panel closet, or over your SUMP PUMP!)
The light measures 3.85" x 7.00" x 2.60"

The on/off switch is on the short side of the light.

Mounts with 5 screws or bolts (not supplied) or even double sided tape.  It is Surface mount, no holes required. You can also look at the pictures for info on the size, etc.  
Batteries not included.
THIS LIGHT REQUIRES 4 (FOUR) AA (Double A) BATTERIES.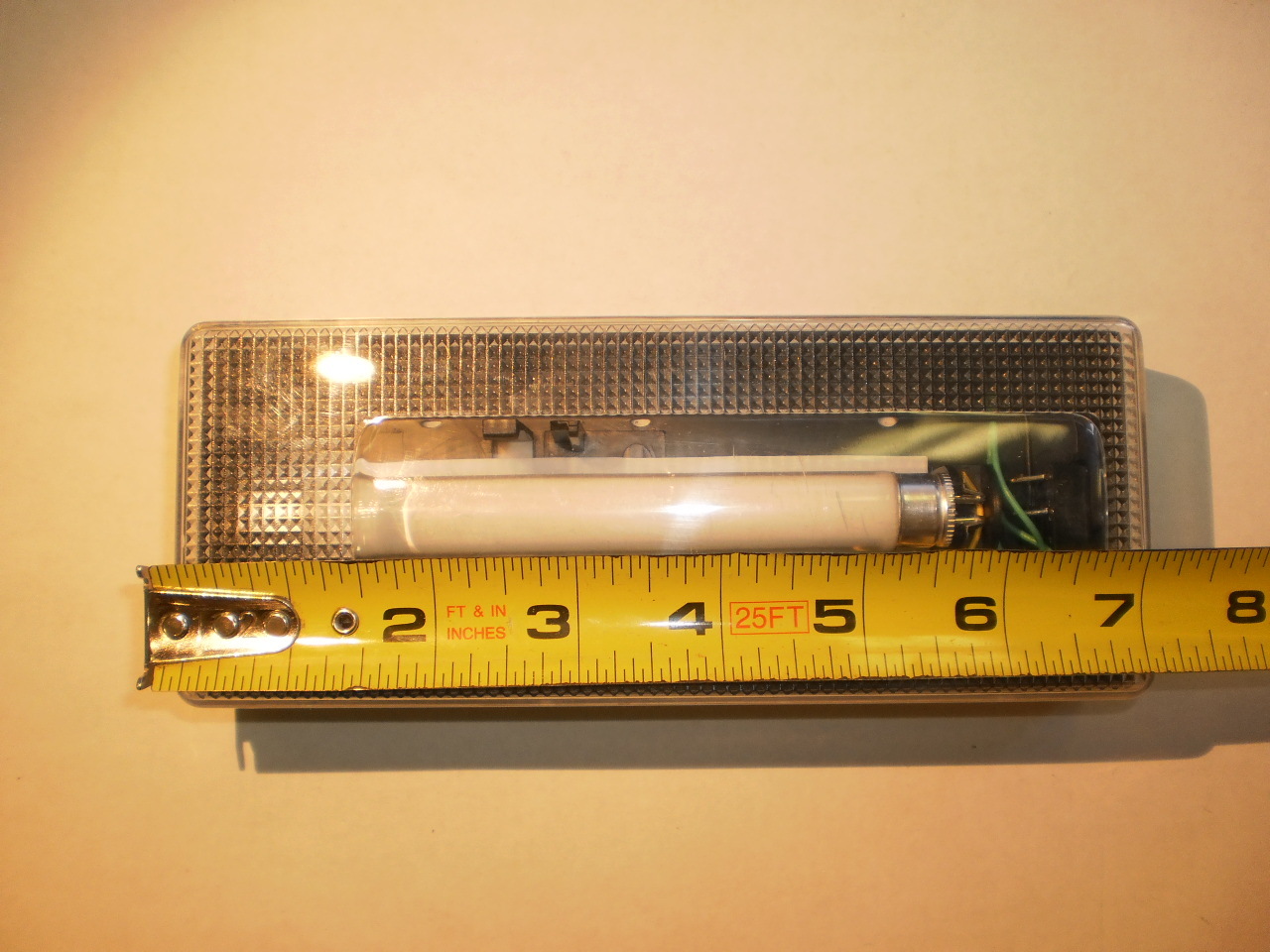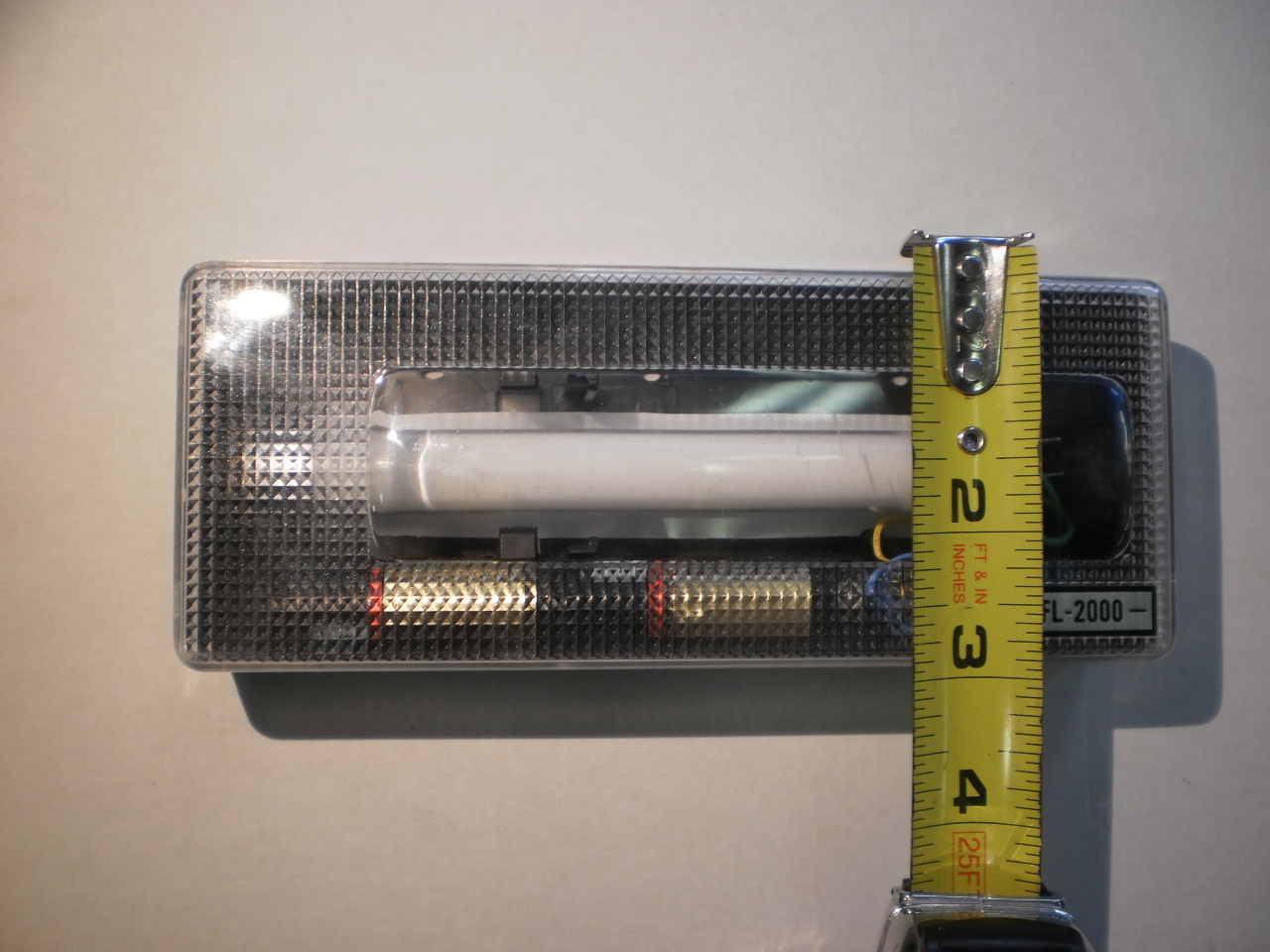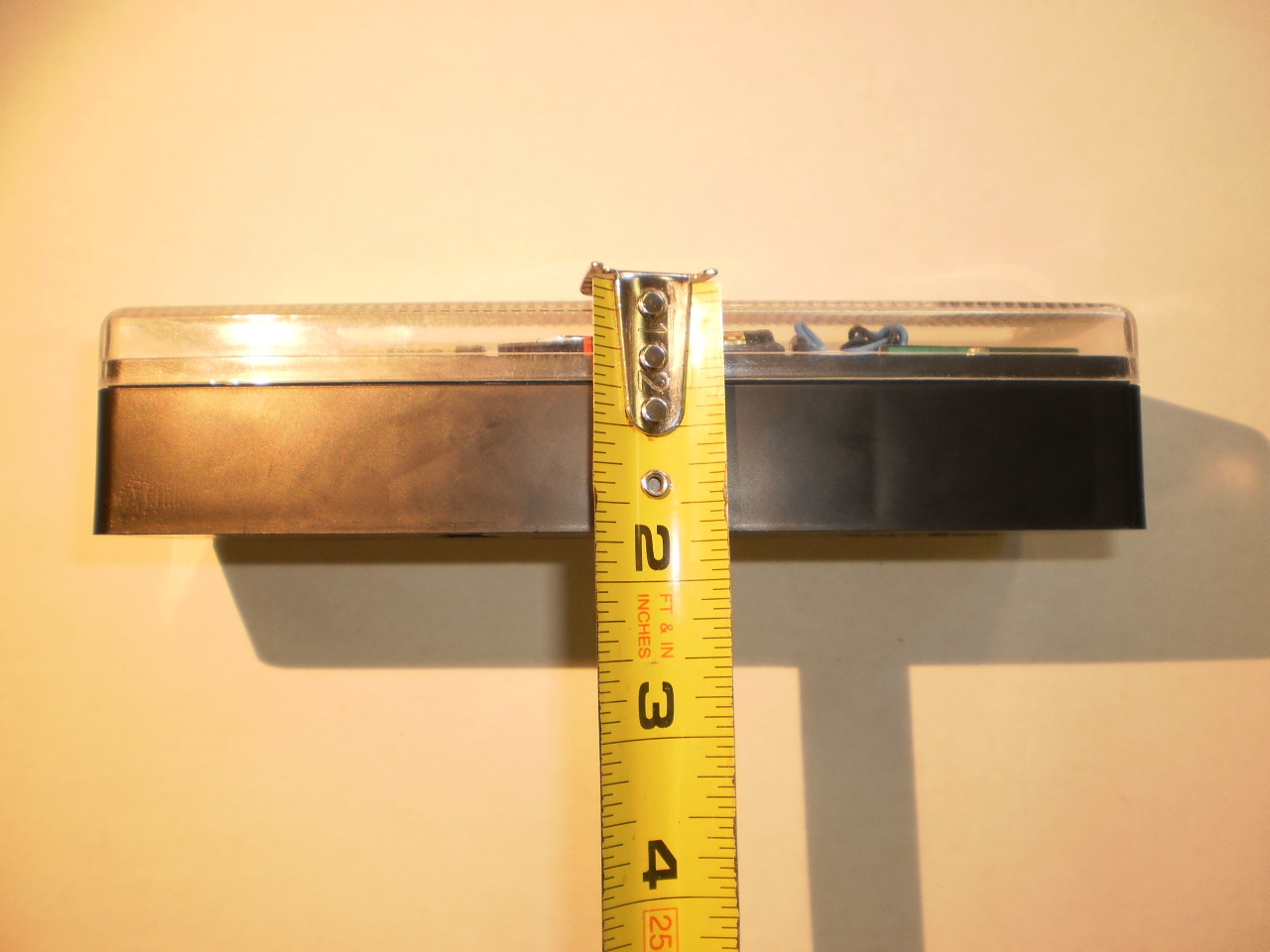 These are Factory Overstock, we made a one time purchase of a few of these, if you want more than one, just put the number you need in the box next to the Buy It Now Button. Free shipping on extra lights on the same order.