---

Complete Add Brakes to Your Trailer Kit with a 5 x 4.5 Bolt Pattern and Genuine Dexter Backing Plates

Part#: 
82475-C-DEX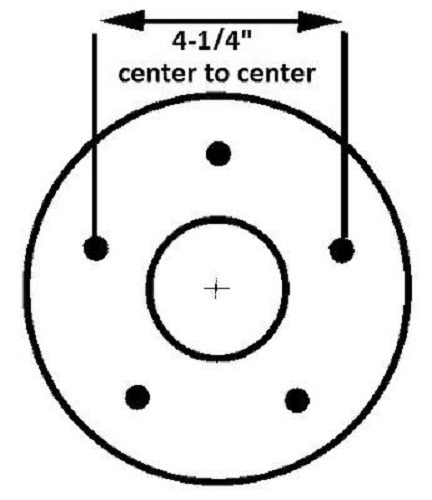 Complete Trailer Brake Setup, with drums, seals, Brake shoes, Bearings, new hardware, backing plates, Battery Break Away, EVERYTHING for one axle! 
for 3500# axles from Dexter, AL-KO, AXIS, Quality, Rockwell, and others!


Measurements from Center Bolt Hole to Center Bolt Hole is 2 7/8" on Backing Plate (4" across).

In order for these brakes to work, you must have a brake controller and a 7 way plug installed in your truck


If you have a trailer without brakes, and you want to add them, this kit has EVERYTHING you will need. This kit fits standard 3500# axle, either Spring or Torsion, EZ lube or Standard. 


CLICK HERE To See All Of Our Brake Kits