---

Arctic Blue

 Cold Weather Rated
8 Foot Long, 7 Way 
DOUBLE BLADE BRASS CONTACTS!
Part#: 
J-7087-WH


This is an 8' Cord

Just in time for winter, we are stocking a new product line of cold weather cords! Perfect if you're tired of your cord cracking or not working in the cold weather! This cord is conveniently featured with double heavy duty gauge wires and double contact copper contacts. This will ensure that this cord will work even in the cold winter weather!
Features: 
        Double Contact Self cleaning 7 way plug 
        Rated for cold weather application from -40 to 105 Degrees Celsius 
Heavy Duty Gauge Wires: 

2x 10 AWG (White (ground) and Black( 12V POS),

1x 12 AWG  (Blue), (Electric Brake)

4x 14 AWG -Red (left stop), Green (Marker light), Brown (right Stop), Yellow, (Back up)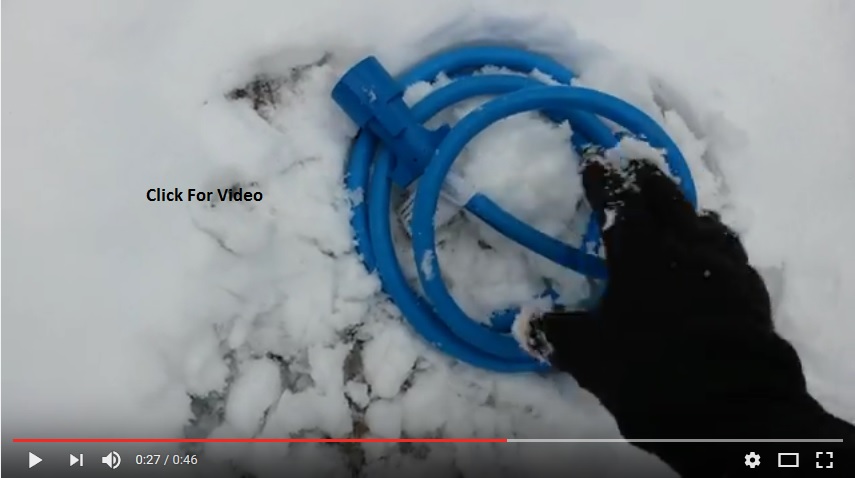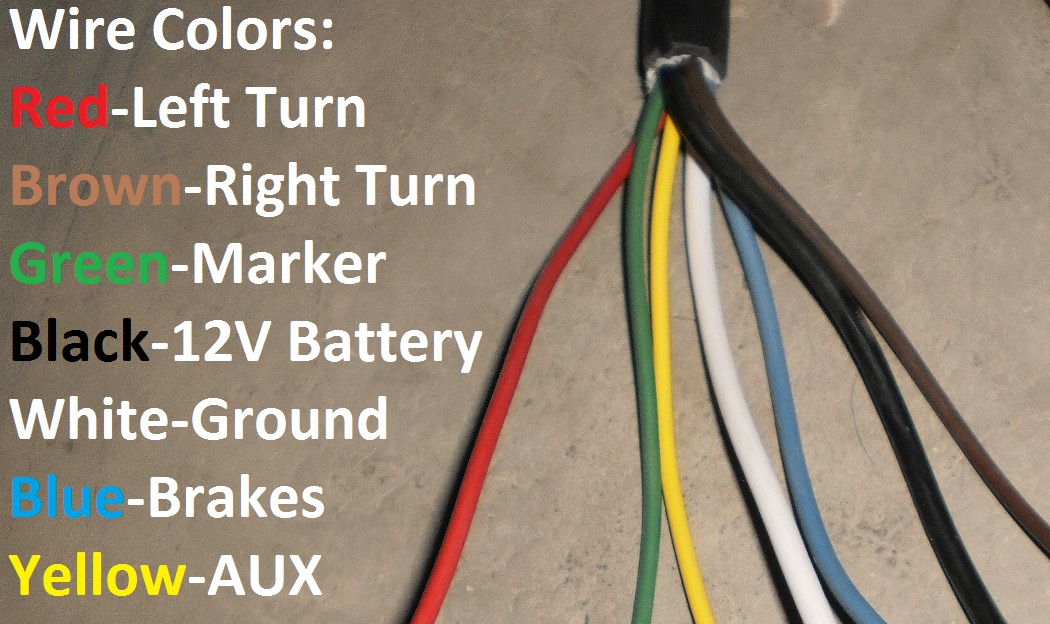 Please contact us if you have wire questions, we are a full service trailer repair shop, so we re-wire trailers daily! And remember, you can not depend on wire colors alone, you should test your particular trailer wire system. we offer phone assistance, but can not be responsible for improper wiring done by the customer..
Trailer Connector RV Style 7-Way Blade with molded lead.
Pre-wired 7-Way Trailer Connector
length is including connector
Wire gauges:

14 gauge - red, brown, green, and yellow
12 gauge - Blue
10 gauge - White and Black
Wiring Code
Molded Connector            

Function                                       

Usual Trailer Wire
White Wire
Ground
White Wire
Red Wire
Left Turn and Brake
Yellow Wire
Brown Wire
Right Turn and Brake
Green Wire
Green Wire
Tail Lights
Brown Wire
Blue Wire
Brake Power
Blue Wire
Black Wire
12 volt (hot lead)
Black Wire
Yellow Wire
Aux.
-